The Pre-School offers places for children from 3 to 6 years of age, and is situated in one of the most beautiful parts of Wharfedale, in a setting adjacent to Strid Wood SSSI (Site of Special Scientific Interest).
Outstanding rated pre-school education
Our pre-school, nestled in the picturesque setting of Strid Wood, a SSSI (Site of Special Scientific Interest) is a calm but busy and creative setting for children aged 2 and a half to 6 years old.
In this pre-primary school, children begin with the exercises of practical life – sweeping, polishing, pouring, tying bows. The next step is to work on sensory perceptions, vital in understanding the concepts later to be used in intellectual learning. The children then begin learning about maths, language, history, biology, geography, sport and music. They also take part in weekly forest school in our very own woodland. All this is alongside the usual nursery school pursuits, including painting and stories.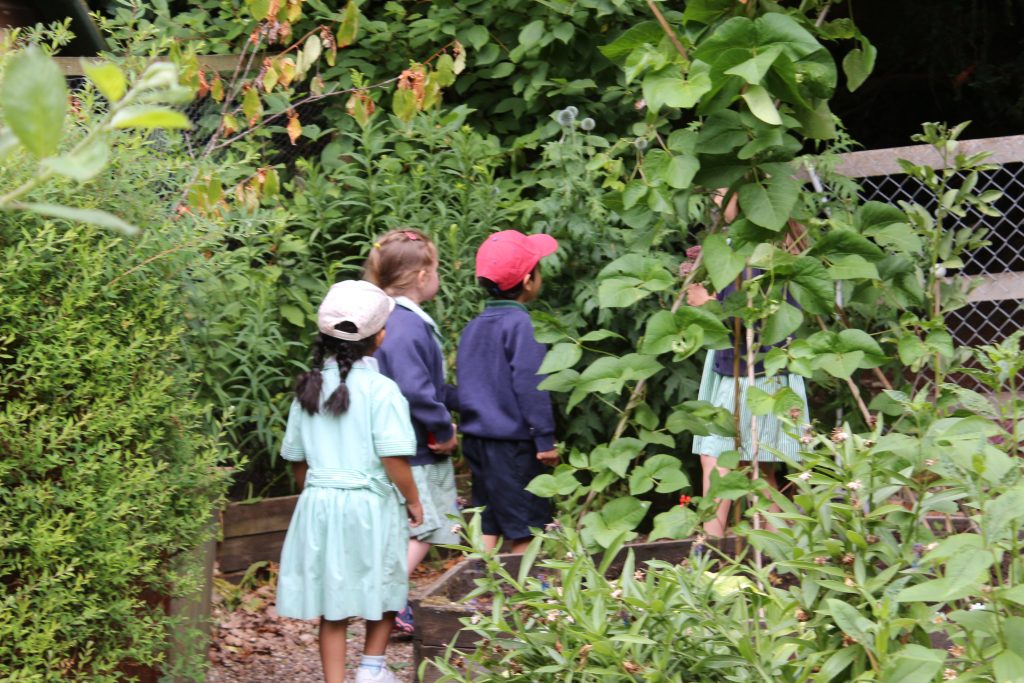 Joining the school
Come and take a look around our lovely school to see if it right for you. call us on 01756 710452 to arrange a visit.
If you decide to join us you will simply complete a registration form and then your child/children will be able to come and join us for two transition visits to help them make the change from either home or another school. This is a chance for your child to join the other children in the group, and to get used to the rhythms and routines of the School.
Home visits will be arranged for EDD/SEN children, if appropriate, in order that the child's needs may be more fully assessed.
Children make the transition from Pre-School to the Primary classroom in gradual stages, starting with a morning visit, then staying for lunch and then for a whole day. This helps them get used to the new setting and to their new classmates. Read more about our Montessori Primary School here…
To find out more or arrange a visit call us on 01756 710452 or you can also get in touch via our contact page here.